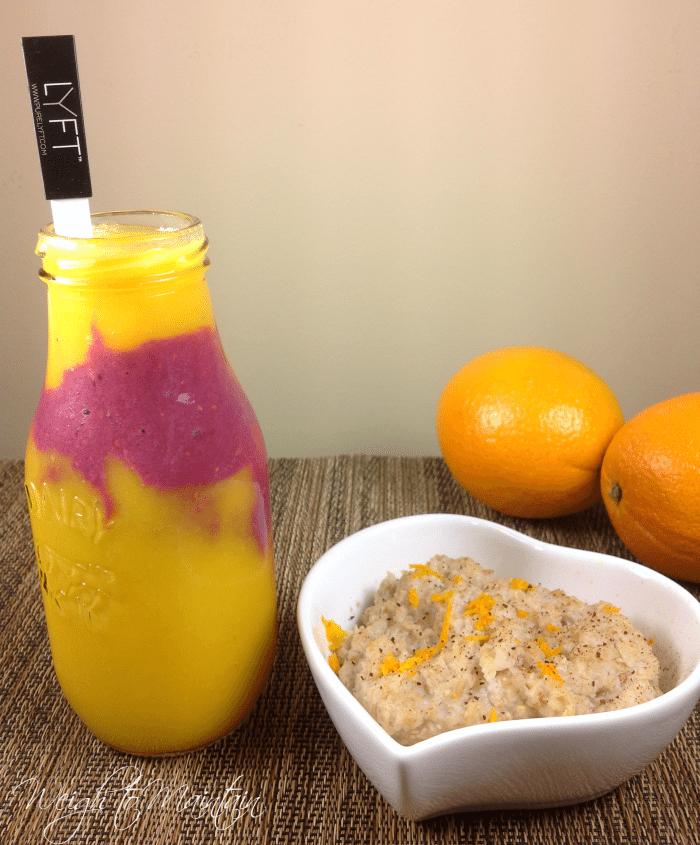 Hi pureLYFT™ Fans. From our good friend Jacqui, here is a great guest blog post about using pureLYFT™ all-natural caffeine energy sticks in your smoothies to supercharge your workouts. Thanks Jacqui!
You don't need a super hero cape to rock a great workout or ace your next long run.  You just need smart pre-workout nutrition.  Here's the scoop on pre-workout nutrition along with three delicious, nutritious smoothie recipes to help fuel your muscles for maximum performance.  Ready to hit the gym or the start line Superman or Wonder Woman?
What's a good pre-workout strategy?
Scientific studies show that a simple pre-workout snack or mini-meal will boost your performance.  You'll start your workout hydrated, preserve muscle tissue, eliminate pesky hunger pangs, and help speed up the recovery process.  Your body needs energy for maximum performance, and that's always our goal.  Smart, huh?
Goals of a pre-workout snack (1-2 hours before exercise):
Sustain energy (caffeine/carbs/protein/fat)
Boost performance (carbs/caffeine)
Hydrate (water/liquid)
Preserve muscle mass (protein)
Speed recovery (protein/carbs)
What does a pre-workout snack look like?
Essentially you want water (or liquid), carbs and some protein.  A little fat is OK too. Do keep in mind that you will be working out after all, so you don't want to go hog wild at the Golden Corral breakfast buffet.
Shoot for nutritious foods that are easily digestible and taste good.  As always, test any pre-workout food before a race.  Your goal is to hit a personal best, not the port-o-potties.
What about timing?
If you're eating two to three hours before a workout, aim for a mini meal.  If you are fueling up one to two hours before an event, try a smoothie (like the recipes below) with or without a little snack such as a small bowl of oatmeal or piece of peanut butter toast.  Shrink your snack size considerably if you eat an hour or less before working out.
Caffeine is an athlete's secret weapon
One component of a pre-workout nutrition strategy often overlooked is caffeine.  Scientific literature tells us that caffeine boosts athletic performance, particularly with endurance events.
Caffeine before sporting events may help you:
Work out longer and harder
Improve alertness and focus
Go faster
Feel less tired
Increase amount of fat burned as energy (sparing precious glycogen)
Experience less muscle pain during workouts (helps release pain-reducing endorphins)
For the athlete who wants the benefits of caffeine, but without the hassle of brewing coffee at the start line, enter pureLYFT™ Clean Caffeine®.  Use these handy stir sticks to get your energy boost with either plain H2O or these healthy smoothie recipes.  A caffeinated smoothie gives you all the perks of caffeine, plus carbs, protein, vitamins & minerals!
TIP: Best time for caffeine? One hour before a race or workout.
Here's 3 pre-workout smoothies to crush your next workout
Don't forget your pureLYFT™ Energy Stir Sticks!
Raspberry Orange "Good Morning Sunshine" Smoothie:
1 cup orange juice
1 cup frozen mango
1 cup frozen raspberries
½ cup water or milk
1 scoop vanilla protein powder
To make layered smoothie, combine orange juice and frozen mango in a blender.  Puree until smooth.  Set aside.  Make the second layer using raspberries, water and vanilla protein powder.  Alternate layers of orange/mango and raspberry smoothie in your favorite cup or mug.
In a hurry?  Just combine all the ingredients in a blender and puree until smooth.  Your smoothie won't look as fancy, but it will taste just as delicious!
Banana Cinnamon "Milkshake":
1 cup milk (traditional or almond, coconut, rice)
1 small banana (freeze the night before for a thicker shake)
3 dates, pitted
1 scoop plain or vanilla protein powder
½ teaspoon vanilla
½ teaspoon cinnamon
Combine all ingredients in blender and process until smooth.
TIP:  Keep bananas in the freezer at all times!  Just peel ripe bananas, break into chunks, and store in a freezer ziplock bag.  Add frozen bananas to water, juice or milk for instant smoothies.  Embellish your smoothies with protein powder, additional fruit, nut butters or spinach. Mmmmmm…
Strawberries & Cream Yogurt Smoothie:
1 cup milk (regular or dairy-free)
½ cup plain or vanilla yogurt (regular, Greek yogurt, or dairy-free)
½ teaspoon vanilla
1-1/2 cups frozen strawberries
Sweetener, if desired
Combine all ingredients in blender and process until smooth.
There you have it.  Sometimes even super athletes need quick, delicious pre-workout options.  Raise your glass to an amazing performance!
To read more from Jacqui, visit her blog at weightomaintain.com