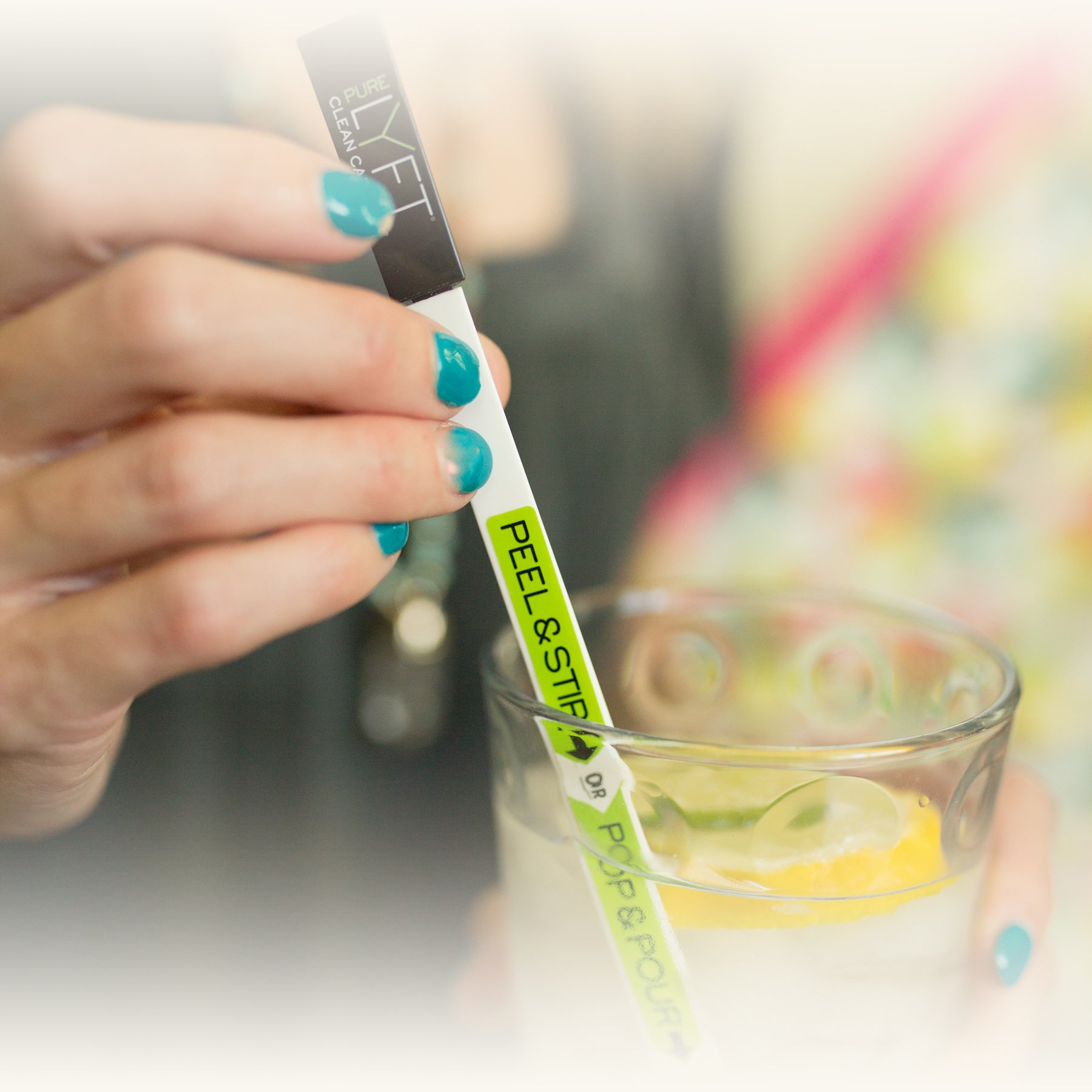 So You Know
Who We Are
A few years ago, my partner and I—exhausted from a long week at work—were looking for, and couldn't find, an all-natural energy alternative to coffee and the artificially flavored, sugar-filled energy drinks on the market. We took the opportunity to create a new, innovative energy stir stick that allows you to energize any beverage you want—naturally!
We created the formula for our all-natural CLEAN CAFFEINE™ from un-roasted green coffee beans, a hint (less than 1mg) of Stevia, and vitamins A and B complex. The unique, portable energy stir stick can be stirred into your drink of choice, including, but certainly not limited to water, juice, soda, and adult beverages.
pureLYFT® is compact, convenient, and easy to use—at home, in the boardroom, at the gym, out at night with friends, or while you're chasing your kids around (and around). Get all of the energy you need without all of the calories and jitters you don't.
At pureLYFT®, our goal is simple: Provide an all-natural caffeine alternative that everyone will love!
— Erik Elfstrun, CEO
Now You Can
Energize Anything™
Whether you are late, tired, jet lagged, or on the go and needing an energy boost pureLYFT® is the perfect solution. You don't need to sacrifice your health and time to find a caffeinated beverage. Now, you can energize any drink on the go in an instant with any of our four flavors.