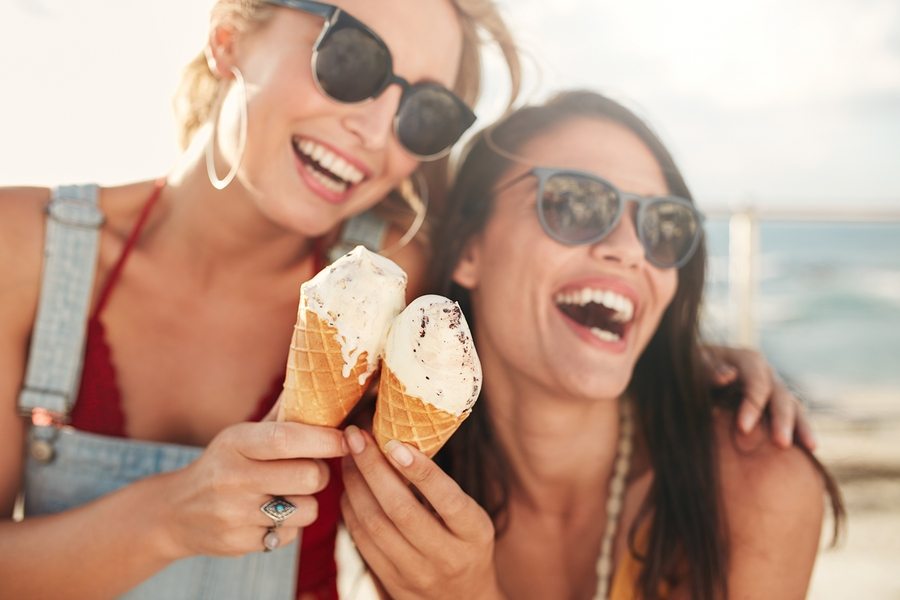 It's that time of the year again! Back to school with friends. Back to school with the routine of waking up for your 8am class, and back to school with little sleep from late night studies.
While coming back to school for another year can be exciting and stressful at the same time, with our advice of a few items to put into your cart when shopping for supplies, getting into the swing of things may not be so bad after all!
Any college student can relate to the following 5 must-try items after a long summer break:
Favorite school spirit water bottle (Tumblr, Yeti, Swell, Camelbak, etc.)
Favorite tailgate gear (fun t-shirt, bucket hat, sun glasses)
pureLYFT all-natural energy stir sticks
Fan accessories (arm & face tattoos, whistles, beaded necklaces)
Favorite mom & pop ice cream store
Returning to your favorite campus in August can be some of the happiest times in our young adult lives. With that exhilaration of being around good friends also comes the August heat! A great way to stay healthy, and also be environmentally conscious, is to purchase your University's re-usable water bottle at the campus store near you. They come in all varieties, such as Tumblr, Yeti, Swell, and Camelbak. The most enticing aspect of these water bottles is that they are perfect for our next must-have item, pureLYFT. Perfect, right!?
pureLYFT is clean caffeine that goes flawlessly with any drink you are enjoying due to its neutral taste. It is an all-natural caffeine stir stick that comes without the guilt of drinking all the calories in a tall cup of coffee or an energy drink! If you want a boost of energy with no crash, no MSG's, no artificial sweeteners, colors, flavors or preservatives, pureLYFT's all-natural caffeine stick is the right fit for you. Its formula consisting of green coffee bean extract is the complete back to school item for your shopping cart!
When I think of Fall, one of the first thoughts that comes to mind is football! While everyone's school shows their spirit in different ways, a necessary school item includes your favorite tailgate gear.
For my school at Indiana University, we like to dress in an entertaining fashion by wearing candy stripe overalls. Whether it is a bucket hat, baseball cap, a meme t-shirt, or a pair of sunglasses, purchasing your favorite tailgate component is a must-try item!
To go along with your tailgating clothes, many of us at Indiana University love to accessorize, and what better way to do that than with some colorful beaded necklaces or face & arm stickers, showing visiting friends and family that you have school spirit! They are a thrilling way to dress up any outfit for gameday and will surely not disappoint.
Our last must-try item is paying a visit to your University's mom & pop ice cream store with a group of friends after a long weekend of being in the sun. At Indiana University, we have two that come to mind. Chocolate Moose is the place to go if you want to fulfill your craving for a chocolate covered banana. Then, there is Hartzel's, which can give you a sundae made with an extravagant topping of your choice! Neither opportunity will dissatisfy, especially being surrounded by missed friends after summer break.
So go seek out your local creamery and…Let us help you #getLYFTed!