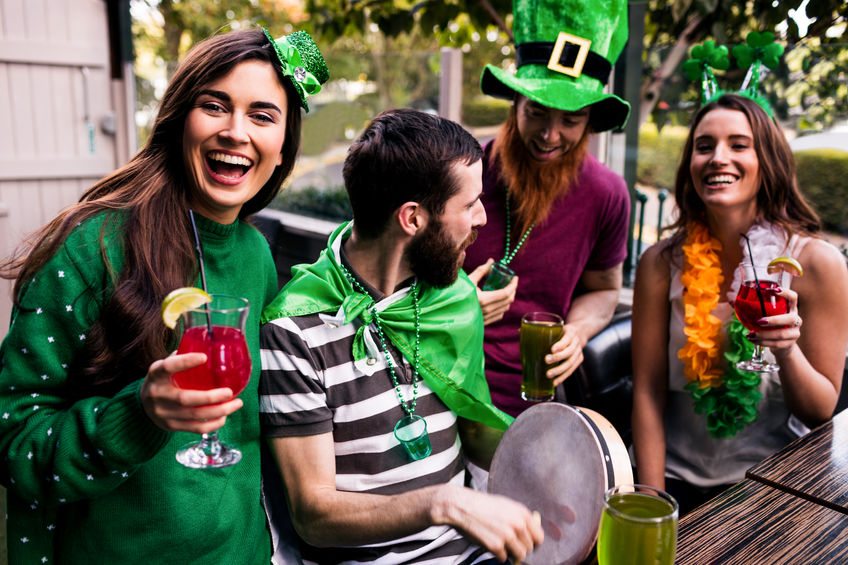 6 Ways to Survive St Patrick's Day Like a True Leprechaun   
Who doesn't love a holiday spent drinking and celebrating all day?
Green eggs and beer in the morning, Jimmy Johns or quick Taco Bell run midday, and filling our stomachs with green beer to make it through the night.
But too many people don't make it through the day and while the morning activities are fun, the goal is to make it to night.
Heck we all can't be happy Leprechaun the entire day!
But here's six helpful tips to help you make it to St patty's day night.
    

Breakfast
The most important meal of the day, right? Start your day with some green eggs and of course a green beer. Make sure you get some eggs, though, to keep you fueled for the long day ahead.

Festive St.Patty's day gear
Having a funny graphic tee is always important. Our favorite gear this year is the St.Caddy's Day Leggings. These leggings or a graphic tee is a comfy way to be in style all day long. You can find some on Amazon, Kohls, or TipsyElves.
    

Pace Yourself
While it sounds like something your mother would tell you, it is important to pace yourself. No one likes the guy who drank too much and passed out by 11 am. Drink up, but make sure to watch yourself and know your own limits.
    

Nap
Drunk college kids often remind us of toddlers. They need food, constantly watched, and naps. Taking the time to get in a quick nap will help give your body a nice break and have you coming back better than ever. Time to rally!
    

More food
Like we mentioned before, everyone could use a Jimmy Johns break. One of our favorites is a #4 turkey tom, but you can pick that part for yourself. Having food in your stomach is very important to make sure you are being responsible and able to enjoy your day. Take the time to keep your body safe, and enjoy some delicious food! 
    

PureLYFT
Coffee or energy drinks will just fill your stomach and cause you to crash in a few hours.
To make the most out of your St. Patrick's Day you need pure LYFT.
LYFT is natural caffeine that can be added to water or even your green beer.
This will keep you awake, alert, and able to last all day without crashing.
Not only that, it's zero calories which means you don't have to worry about going back for more food, which is always the answer!
Do yourself a favor this Patty's day and #GetLYFTed