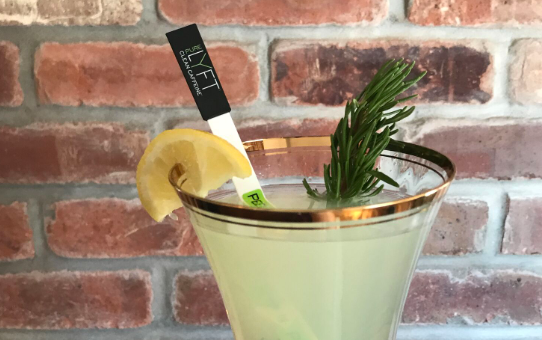 Rosemary Lemonade Spritzer 
The rosemary lemonade spritzer adds a light and refreshing kick to any holiday party.  This is a perfect holiday drink to share with friends and family, that are over the age of 21. Of course, you can always remove the gin to make it family friendly! 
Ingredients: 
1 Cup Lemonade 
1 Cup of Club Soda
1 oz of Gin
1 Rosemary twig
2 Lemons
Lemon Lime pureLYFT
1 Cup of Ice
Directions: 
Slice one lemon in half and squeeze juice out of both parts into a glass. Slice the other lemon into slices to garnish at the end.
Add 1 cup of ice to the glass. Then
 combine lemonade, club soda, and gin to the glass with the lemon juice and ice. Pop off the bottom of the pureLYFT energy stir stick and pour it into the glass. Stir all contents of the glass for 30 seconds. Garnish with lemon slices and rosemary twig and serve. 
Enjoy and let us know what your go to holiday drinks are!